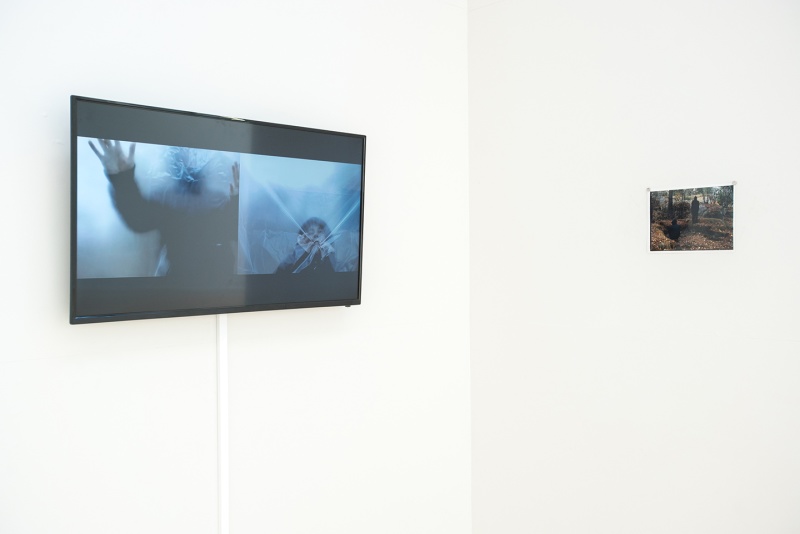 Parallel- Tribute to Marlen
Video 03:09 min. loop
2003-2013

Untitled
Photo
2003


Sixteen artists question the value we invest in places, spaces and objects from everyday life. Sentiment is a co-curated exhibition that explores notions of sentimentality that exists in the realms of imagination and personal experience. Artists were invited to shape and express their thoughts on the things that create emotional connection and disconnection. Using a variety of media, the works move between light and dark, fact and fiction, interest and disengagement.
Concerned with ideas of creative and cultural exchange, Aaron Fell-Fracasso of Egg & Dart (NSW), and Patrick Sutczak of Sawtooth ARI (TAS) have produced a contemplative exhibition that crosses cultures to inspire thoughts of presence and departure, memory and experience, change and loss, love and longing.
CURATORS: Patrick Sutczak and Aaron Fell-Fracasso
Artists invited by Egg & Dart: Gabrielle Adamik, Lee Bethel, Leah Bullen, Marc Etherington, India Mark, Frank Nowlan, Sofi Lardner Häggström and Henry Jock Walker.